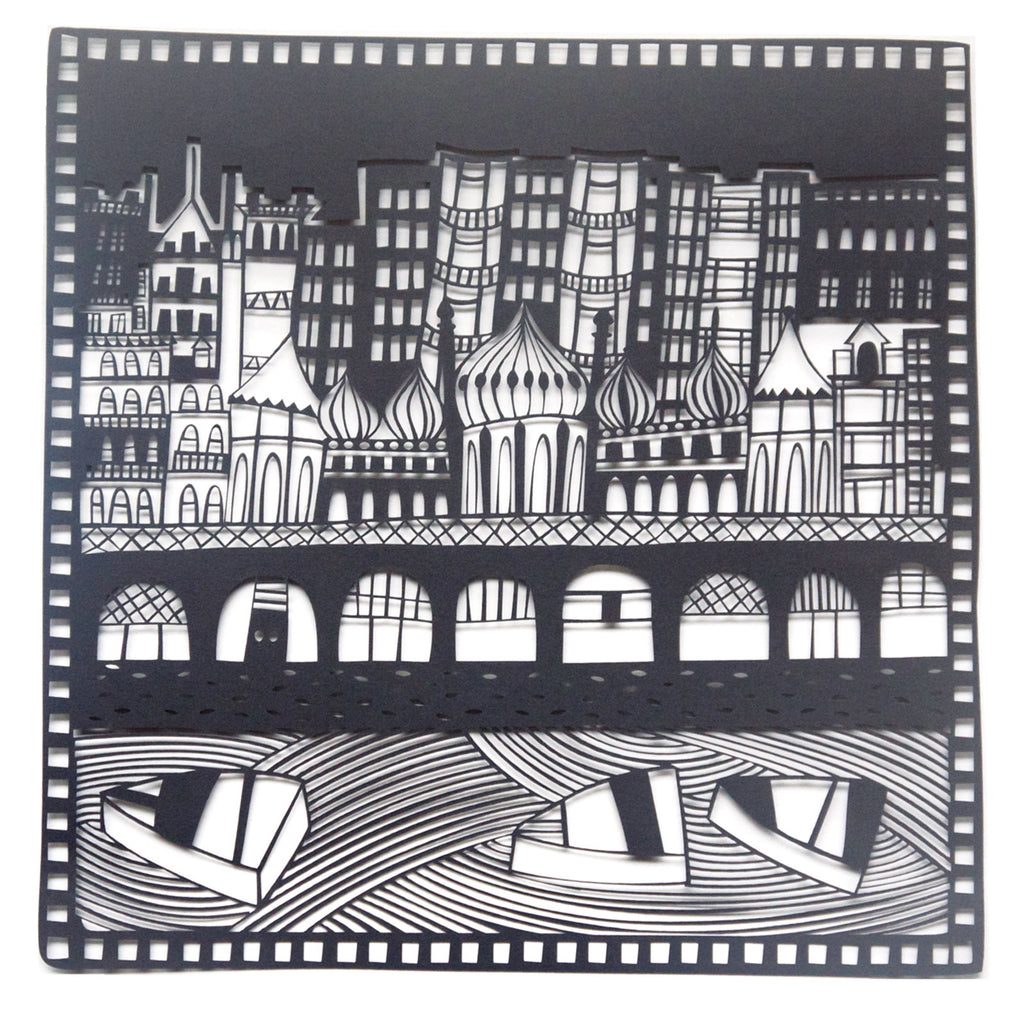 Brighton
This is a detailled paper cut artwork of Brighton, UK, illustrating some of Brighton's landmarks and transforming them into a decorative composition.
My work is based on urban and coastal environments which I use for inspiration to create linear patterns. The stylised nature of my work exaggerates the decorative characteristics of my surroundings.
This limited edition paper cut out is lasercut in an edition of 100 from Italian heavyweight textured paper. It is relief mounted onto acid free mount board to create shadows and give an illusion of depth.
Supplied to you in protective polythene, it is unframed and the perfect way to present it is in a simple white box or shadow frame.
The image size is approx 30cm x 30cm and the overall size of the picture including the mount is 50cm x 50cm. It fits an off the shelf box frame from a large retailler Or you can buy it framed. For UK delivery only.