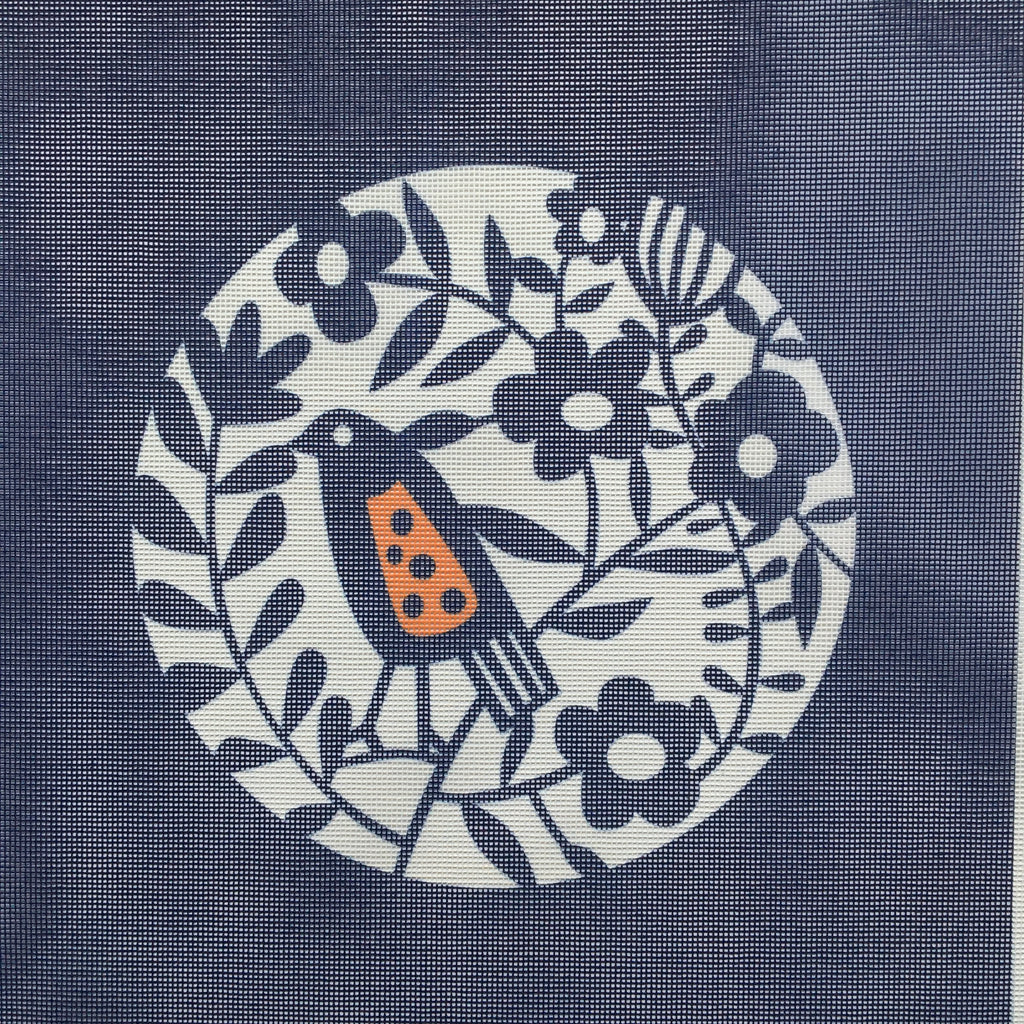 Little Bird Tapestry Canvas
This tapestry design has been taken from one of my paper cut designs (see final images) It's been printed onto tapestry canvas and is available to purchase as the canvas only. You will have to supply your own wool. The canvas is 41cm x 41cm approx. and the diameter of the circle is 30cm. 12 count.
If you are interested in making a tapestry from one of my other designs then please get in touch as I have sourced a supplier who can print on the canvas. It can be made to whatever size you like but you need to be aware that there is a two week minimum lead time.