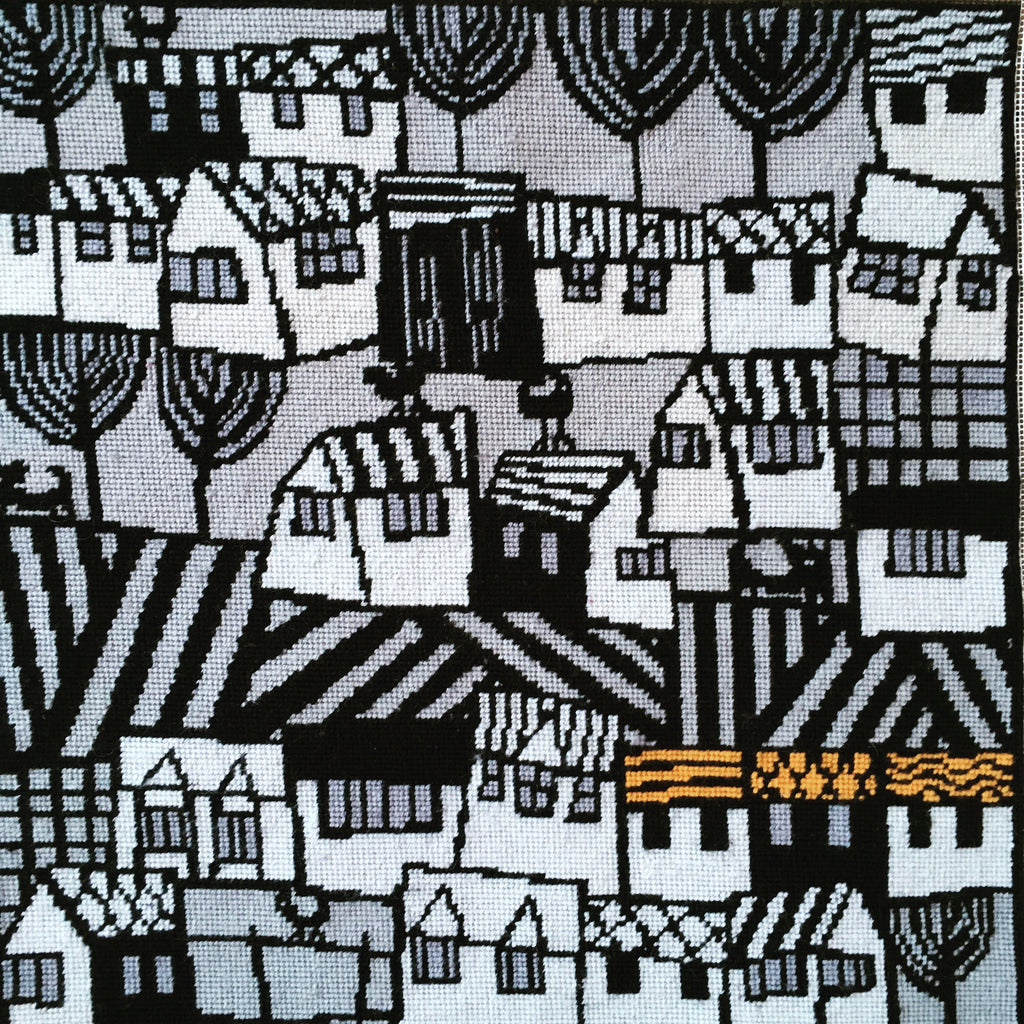 Tapestry Canvas Examples - NFS
Pictured here are a couple of examples of tapestry / needlepoint made by Mum! She used black thread to create the design outline and her imagination in using up all her left over coloured wool in the coloured piece. For the back and white one, we bought wool specifically for this piece. She's spent the last two years making this one despite having macular degeneration and I didn't think she'd finish it. Yet she surprised me a couple of weeks ago when she gave it to me for my birthday!
If you are interested in making a tapestry from one of my other designs then please get in touch as I have sourced a supplier who can print on the canvas. It can be made to whatever size you like but you need to be aware that there is a two week minimum lead time. 
Not for sale