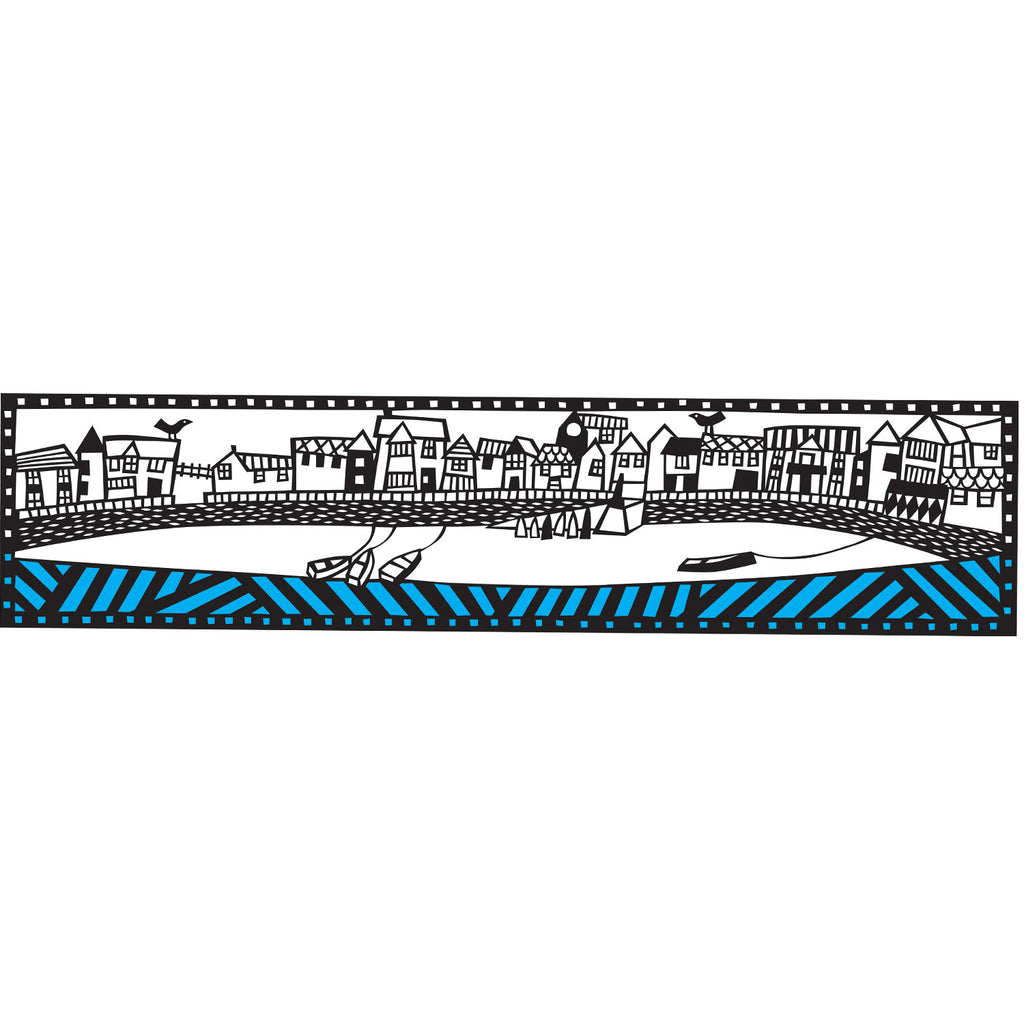 Harbour Paper Cut.
I visited Cornwall recently to explore the area a little. It's such a beautiful place and I didn't have nearly enough time but I did some drawings of some of the coastal towns and I think this one is from Mousehole. It has been lasercut in a limited edition of 100 from Italian heavyweight textured paper. The colour is hand collaged and varies slightly with each piece. The papercut is relief mounted onto acid free mount board to create shadows and give an illusion of depth.
Delivery
UNFRAMED: made to order so please allow approx 10 days for Delivery
FRAMED: available for collection or local delivery only 
 Supplied to you in protective polythene, it is unframed and the perfect way to present it is in a simple white box or shadow frame.
The size including the mount is 74cm x 30cm.
Artwork size: 60cm x 15cm