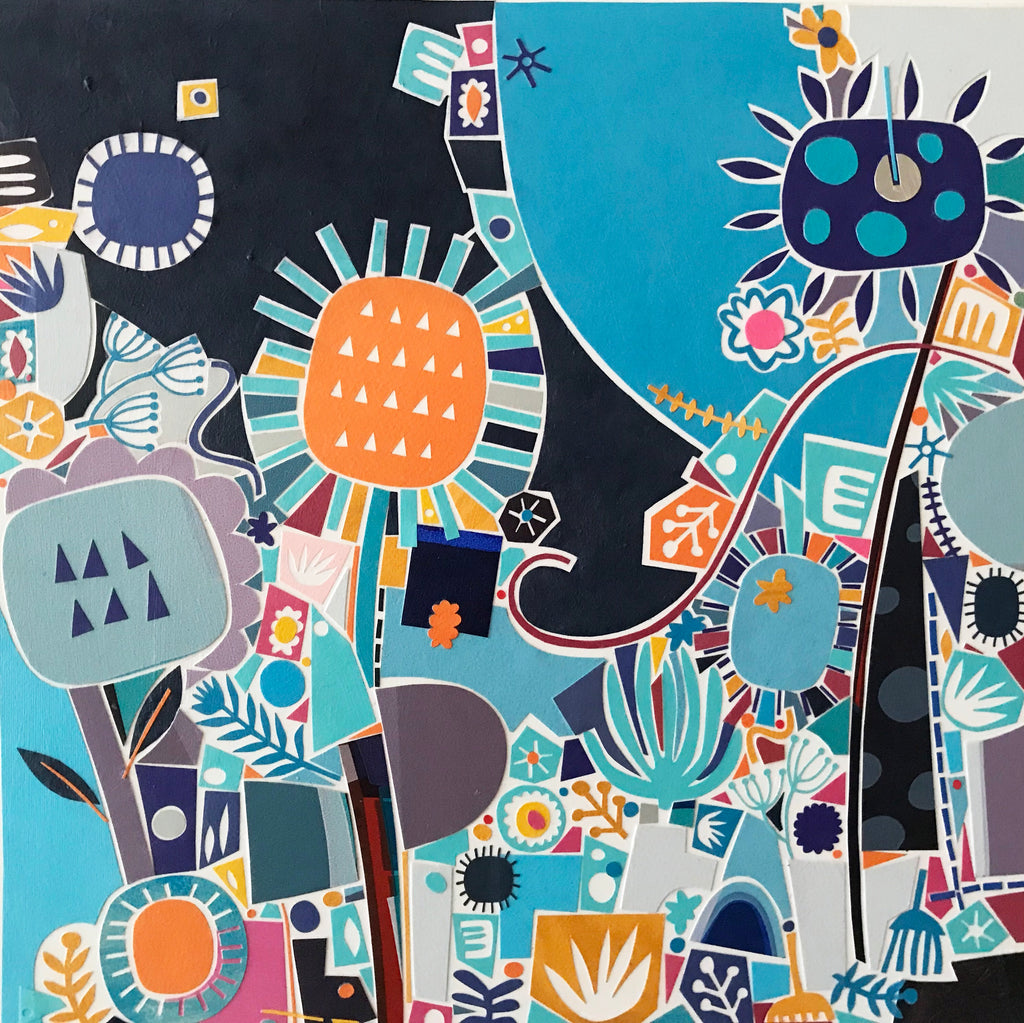 Mediterranean Garden Collage
I love cut out shapes - the bold, graphic, sharp lines made by cutting paper with a scalpel or scissors. My drawings are the result of extensive observations of plants and flowers whilst travelling around the Mediterranean. I have simplified the forms to create shapes and silhouettes and the colours are reflective of those hot, sunny and bright summer days. I like to capture the natural movement of plants and have focussed on the negative space made by the shapes when layered and collaged together on a simple frameless panel. 
I have used pre coloured and hand screen printed papers of various thicknesses to create discreet texture and add an additional dimension to this Mediterranean Garden artwork.
The paper is adhered to aluminium dibond with professional artists adhesive and the panel is unframed for a modern and minimalist feel. You can examine it closely and see every detail of the beautiful papers. The artwork has several coats of a specialist acrylic varnish to protect the surface.
The artwork doesn't need to be framed and has a mounting block on the reverse
40cm high x 40cm wide