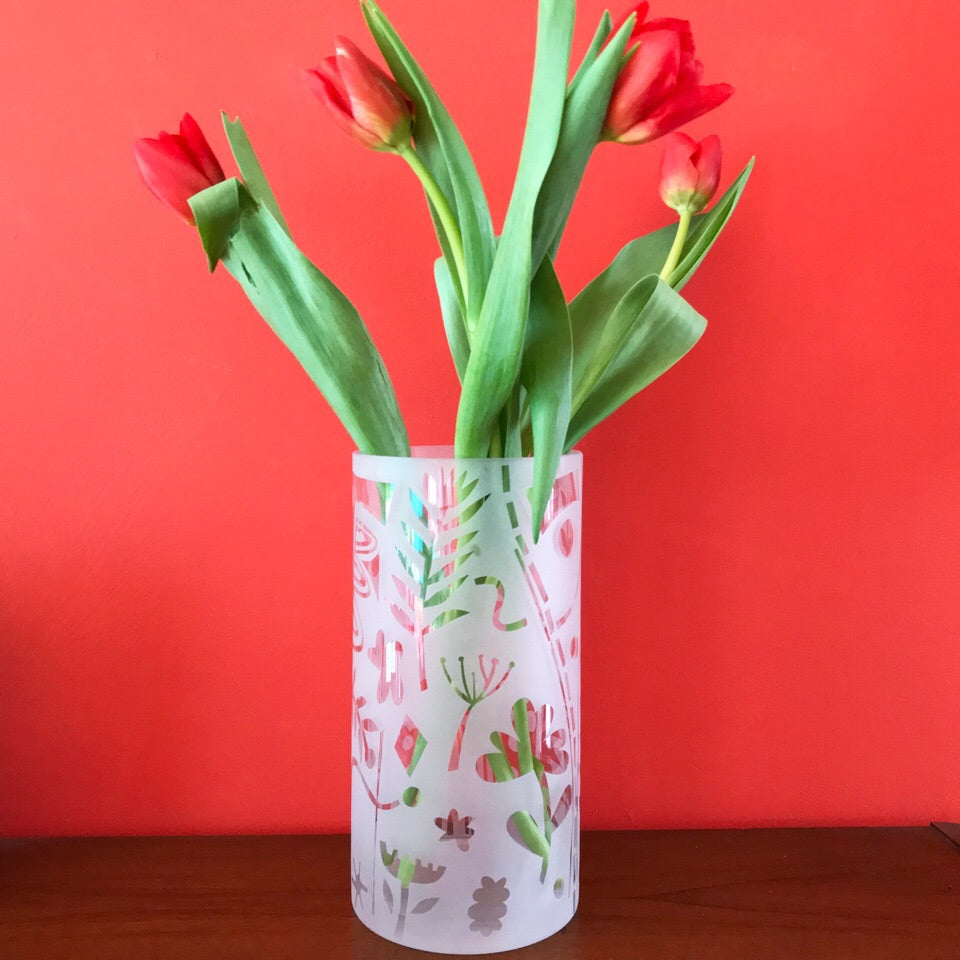 Contemporary Hand Decorated Glass Vase
A Stunning Hand Decorated Glass Vase for Valentine, Birthdays, Anniversary or Wedding Gift. It's perfect for any bouquet of flowers, and it also looks great when it's empty. It's been hand decorated by me with one of my distinctive and contemporary designs and it makes an unusual yet perfect gift for any occassion. Each vase is signed with my logo which you will find in amongst the pattern.
Each vase is completely original as they are all hand decorated. If you're particular about the design you'd like and you'd like me to send you a photo of the ones I have available then let me know when you order.  
The dimensions are 25cm high x 9cm diameter.
PLEASE NOTE that as this etched glass vase is made by hand, each and every product will be slightly different.
Sold out