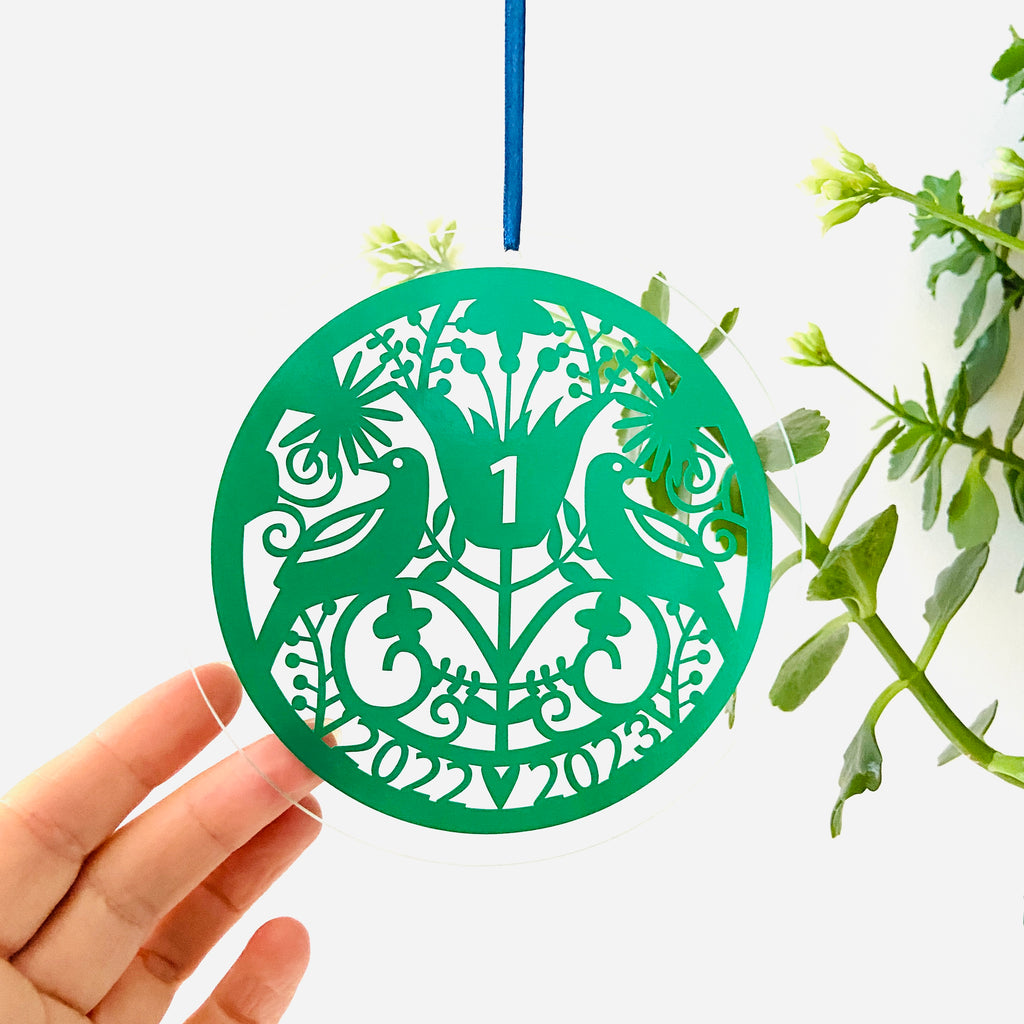 1st Anniversary Glass Hanging Ornament
An intricate and detailed glass Sun catcher to commemorate a first wedding anniversary.
Designed and made in Wales this beautiful hanging decoration measures 13cm diameter and comes stylishly packaged between 2 pieces of protective card and a pair of hugging arms .
Available in many different colours.
International delivery.