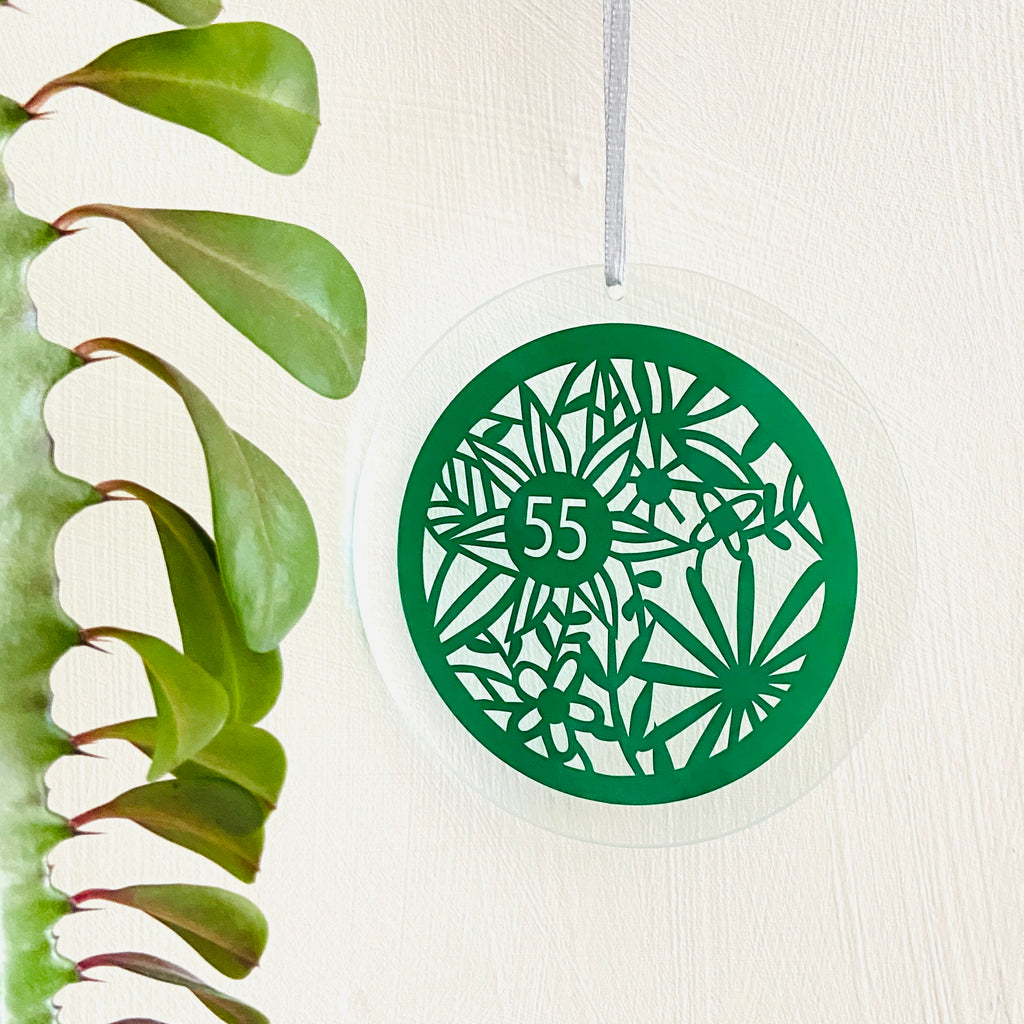 55th Anniversary Glass Hanging
A 55th glass ornament which is made with a decorative stencil design professionally applied to a glass disc and gift wrapped in a quirky and imaginative package.
It can be hung in the window or against a wall.
The glass deco is beautifully packaged between two pieces of rigid card and secured with a pair of paper cut out hands. 
If you'd like me to send your order directly to the recipient then please message me with your personal message which I will include in with the glass disc
Hand made in Wales, UK.
Size 10cm diameter or 13cm diameter.