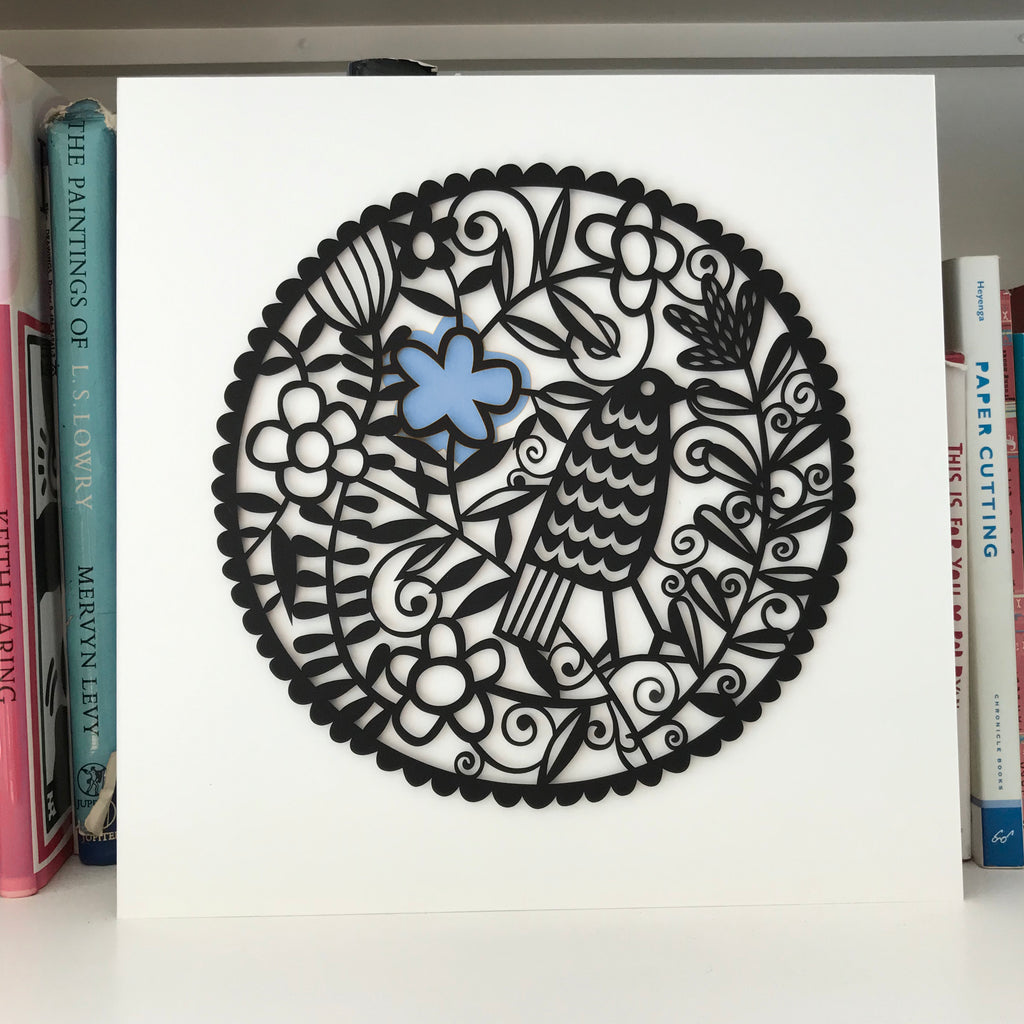 Aderyn Paper Cut Cornflower Blue
This paper cut is one of a small range of circular designs inspired by nature and the beautiful decorative textile designs of William Morris. I aim to create a sense of movement in these compositions by simplifying forms to create graphic shapes and silhouettes. The shadows created by relief mounting the paper cut suggest work that is 3 dimensional.
The artwork is carefully relief mounted onto acid free mount board and will be supplied to you in a protective polythene envelope. It is supplied unframed and the perfect way to present it is in a simple white box or shadow frame.
This design is available in 3 sizes.