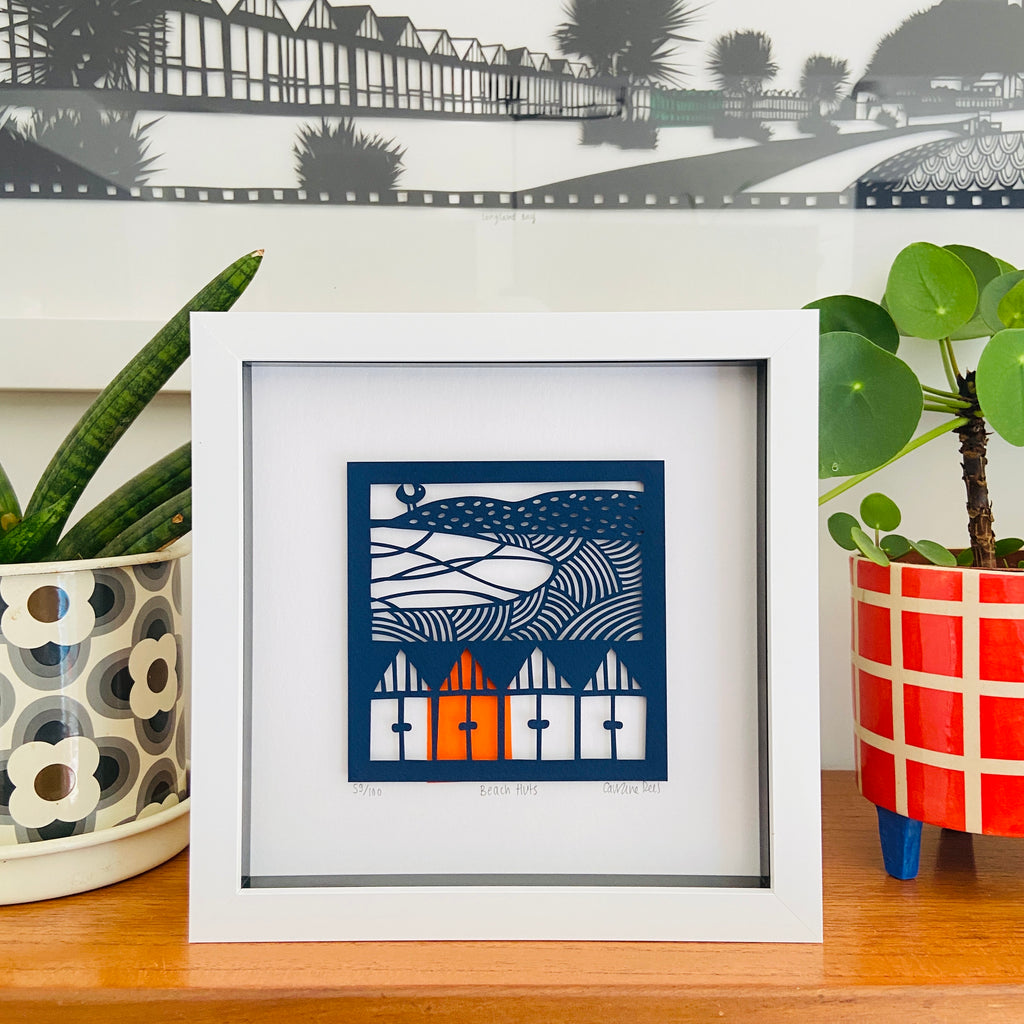 Beach Huts Limited Edition Paper Cut
This decorative beach huts paper cut artwork has been cut in ocean blue paper, or you may choose to have it cut from black paper. The splash of colour is hand collaged and varies slightly with each piece.
it has been cut in a limited edition of 100 from heavyweight blue or black paper.
The papercut is relief mounted onto acid free mount board to create shadows and give an illusion of depth.

It will be supplied to you unframed in a protective cello bag and I recommend a simple box or shadow frame as it keeps the glass away from the paper.

The image size is approx 12cm x 12cm and the overall size of the picture including the mount is 20cm x 20cm.