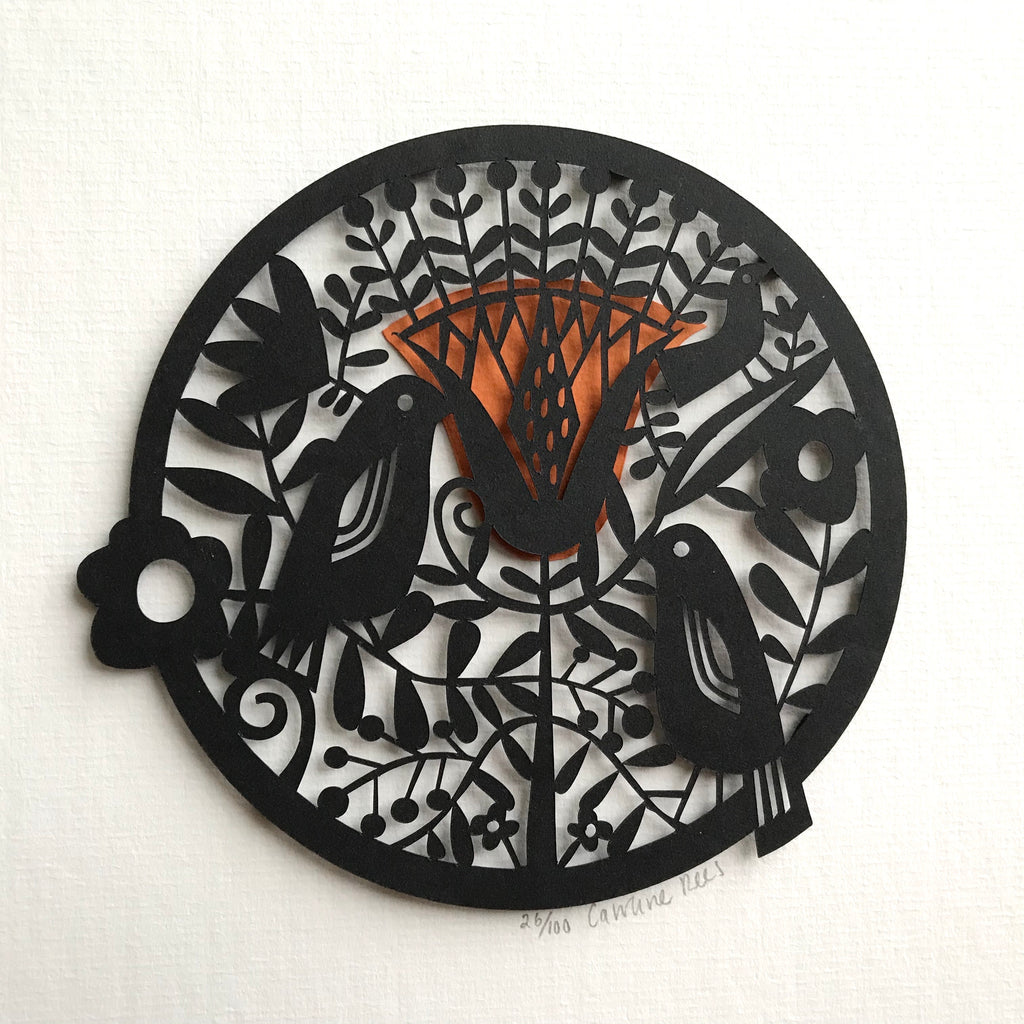 Winter Birds Paper Cut
This is a bold yet delicate paper cut artwork of flowers, birds and leaves, made in a limited edition from black or ocean blue paper with a circular collage of orange. 
The artwork has been carefully relief mounted onto acid free mount board and will be supplied to you in a protective polythene envelope. It is supplied unframed and the perfect way to present it is in a simple white box or shadow frame.
The image size is approx 12cm x 12cm and the overall size of the picture including the mount is 20cm x 20cm