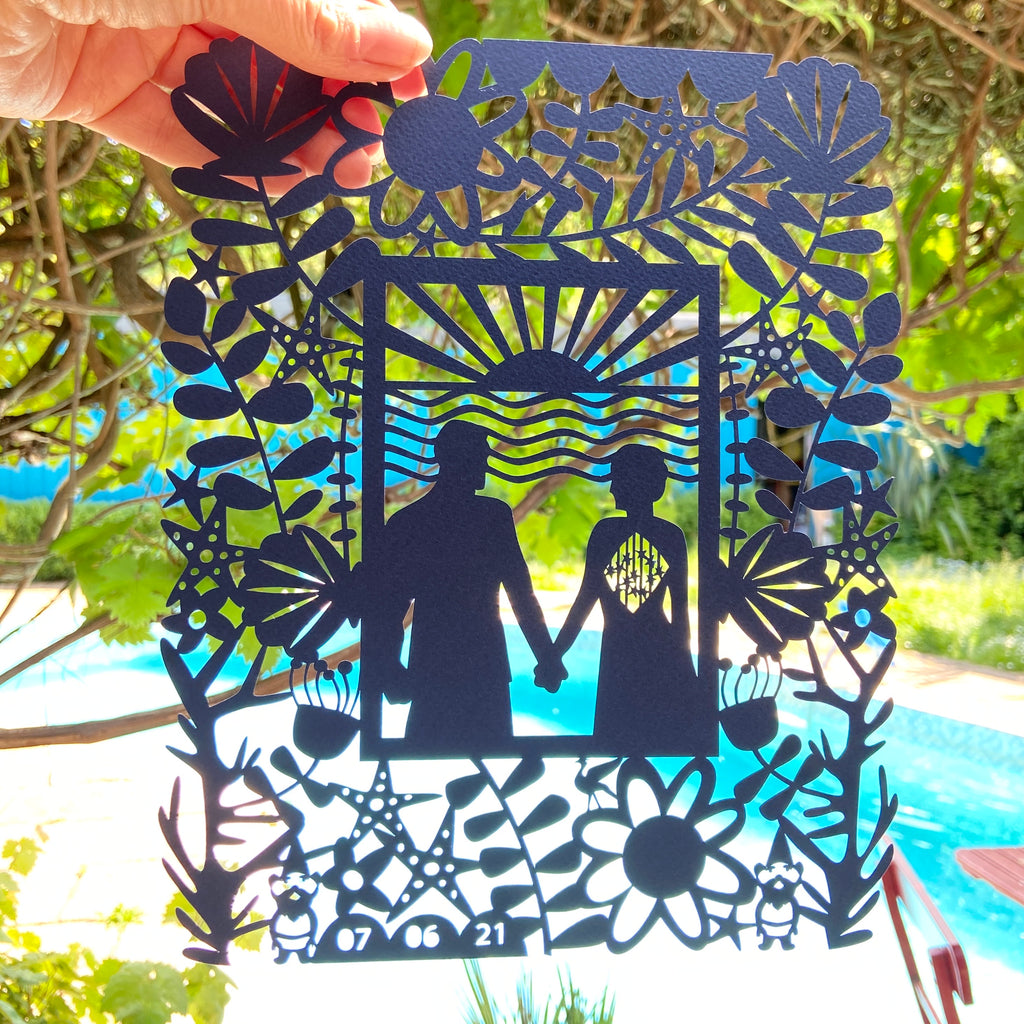 Bespoke 1st Wedding Paper Cut
This Bespoke Personalised Paper Cut was commissioned to celebrate a 1st anniversary and included symbols from the wedding invitation.
It was designed to fit into a customers existing floating glass frame

Size: overall size: 20cm x 27cm

International delivery available.

email me with your requirements or to receive my commissioning information leaflet.