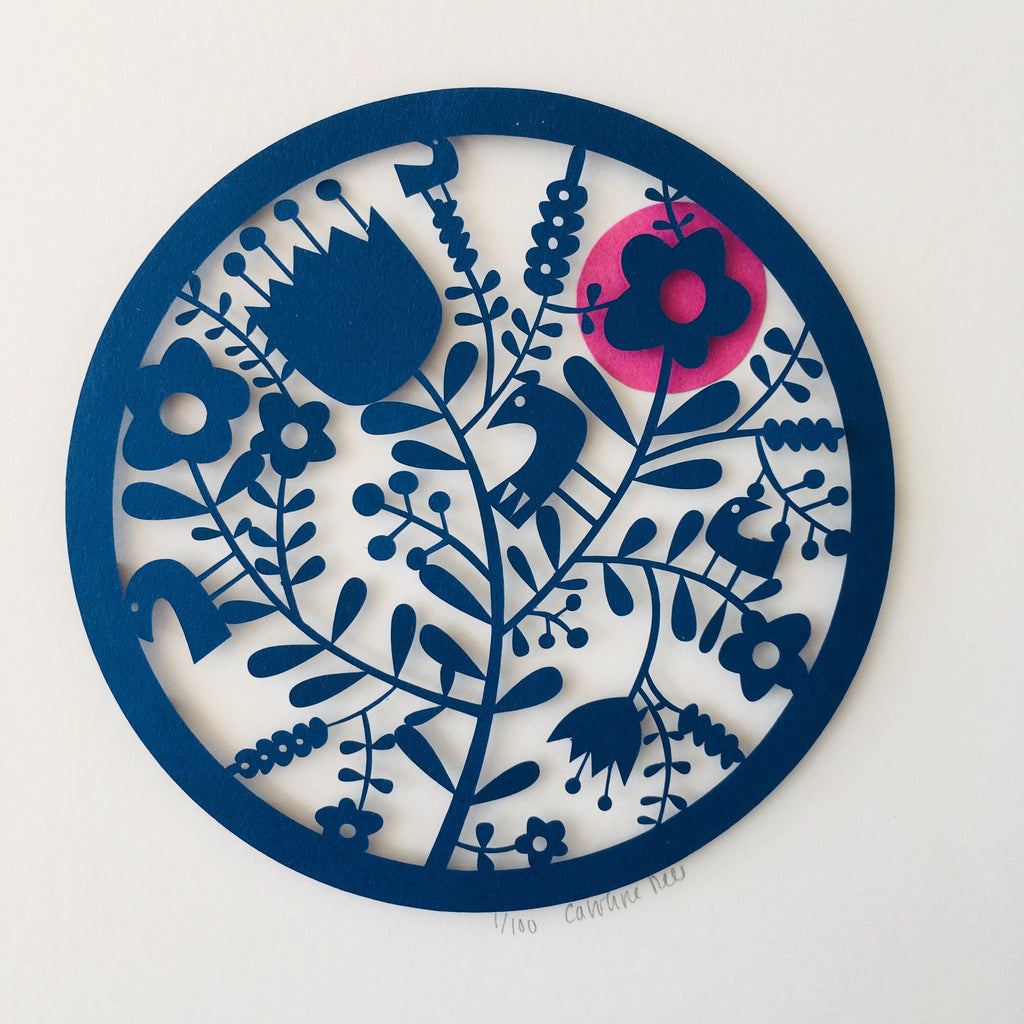 Flora Paper Cut
I've been looking at William Morris prints and have created a small range of decorative circular paper cuts inspired by his work. This design started as a delicate drawing of flowers, plants and leaves which was made into a paper cut design and cut by hand. I then transferred it to my computer to create a digital file which enables me to cut a limited number at a reasonable selling price.  
It can be ordered in black or ocean blue paper with a colourful collage circle..
The artwork is carefully relief mounted onto acid free mount board and will be supplied to you in a protective polythene envelope. It is supplied unframed and the perfect way to present it is in a simple white box or shadow frame.
The image size is approx 12cm x 12cm and the overall size of the picture including the mount is 20cm x 20cm.