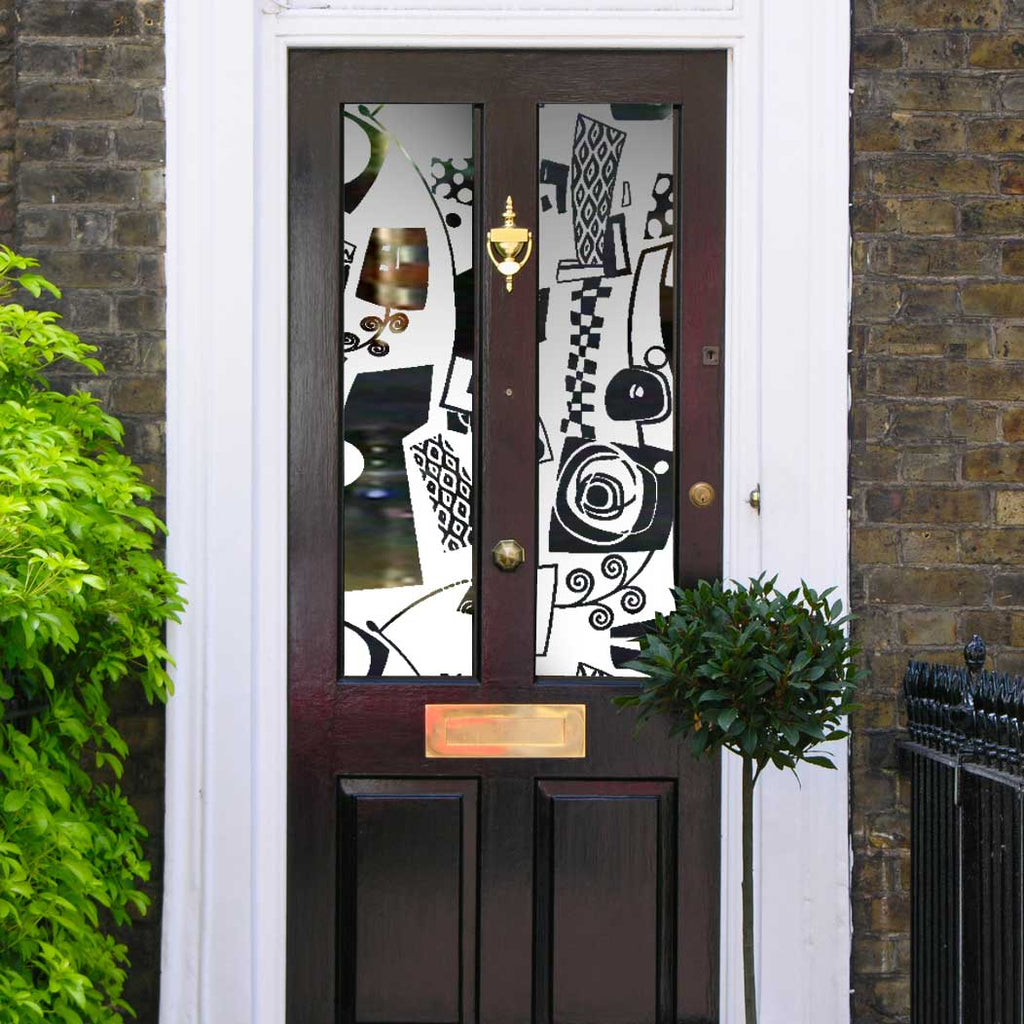 Frosted Film for Door
Commissions for bespoke frosted film undertaken, suitable for use in doors, windows and splashbacks. These images are some examples of previous work. You can have whatever design you wish or if you prefer to keep the cost down why not order an amended version of one of my pre exisiting designs - redesigned to fit your glass. The same files used to create my laser cuts are used to make the frosted film, so if you see anything anywhere on this site, contact me with your glass dimensions and I'll be able to let you know if it can be done.
Fitting - I recommend that you employ a professional local sign writer to fit the film. They can do it quickly and perfectly.