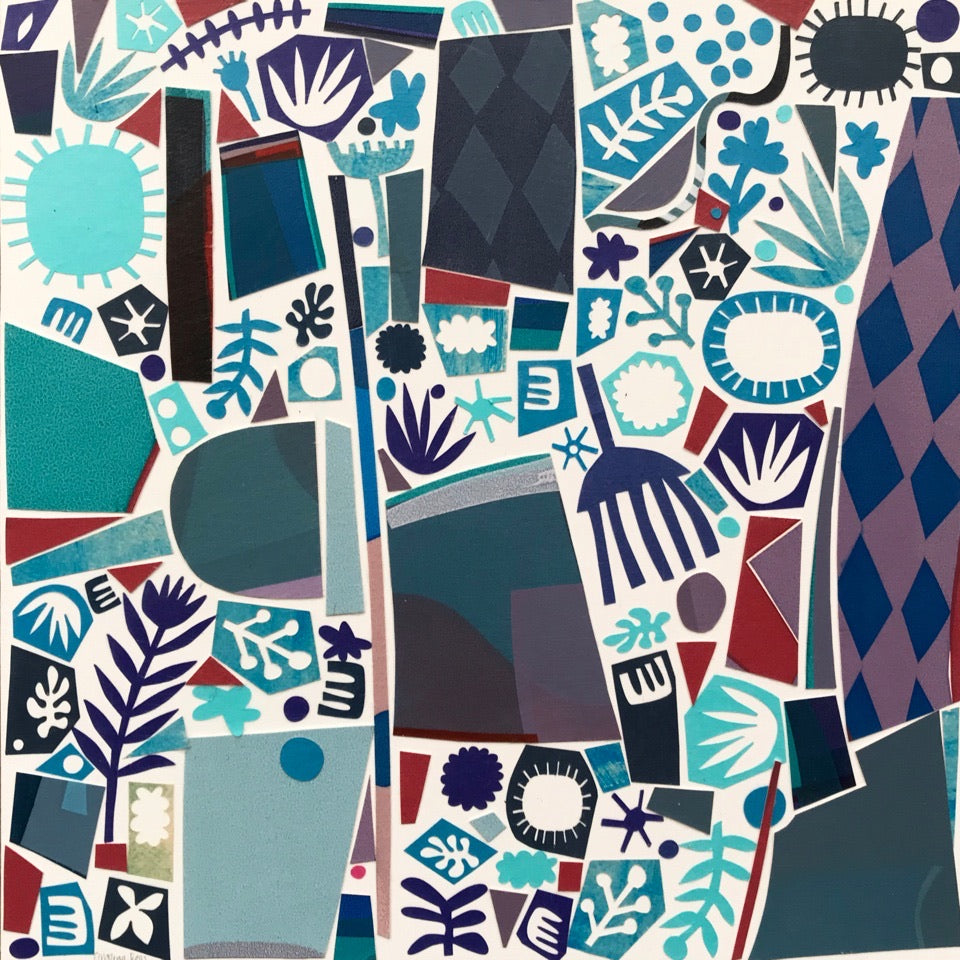 Harlequin Collage
 This highly detailed cut paper collage is inspired by the shapes of natural forms around me. I love the sharp lines and precision created by cutting out and I endeavour to create movement in my work in the way that I lay the pieces and create the composition.
I have used pre coloured and hand screen printed papers of a variety of thicknesses to give surface interest.
The paper has been applied to an aluminium dibond panel and heavily varnished for protection.
I like the simple, clean, modern, unframed finish of the dibond panel and this allows you to examine the detail and textures of the papershe artwork doesn't need to be framed and has a mounting block on the reverse which projects it slightly away from the wall.
30cm high x 30cm wide