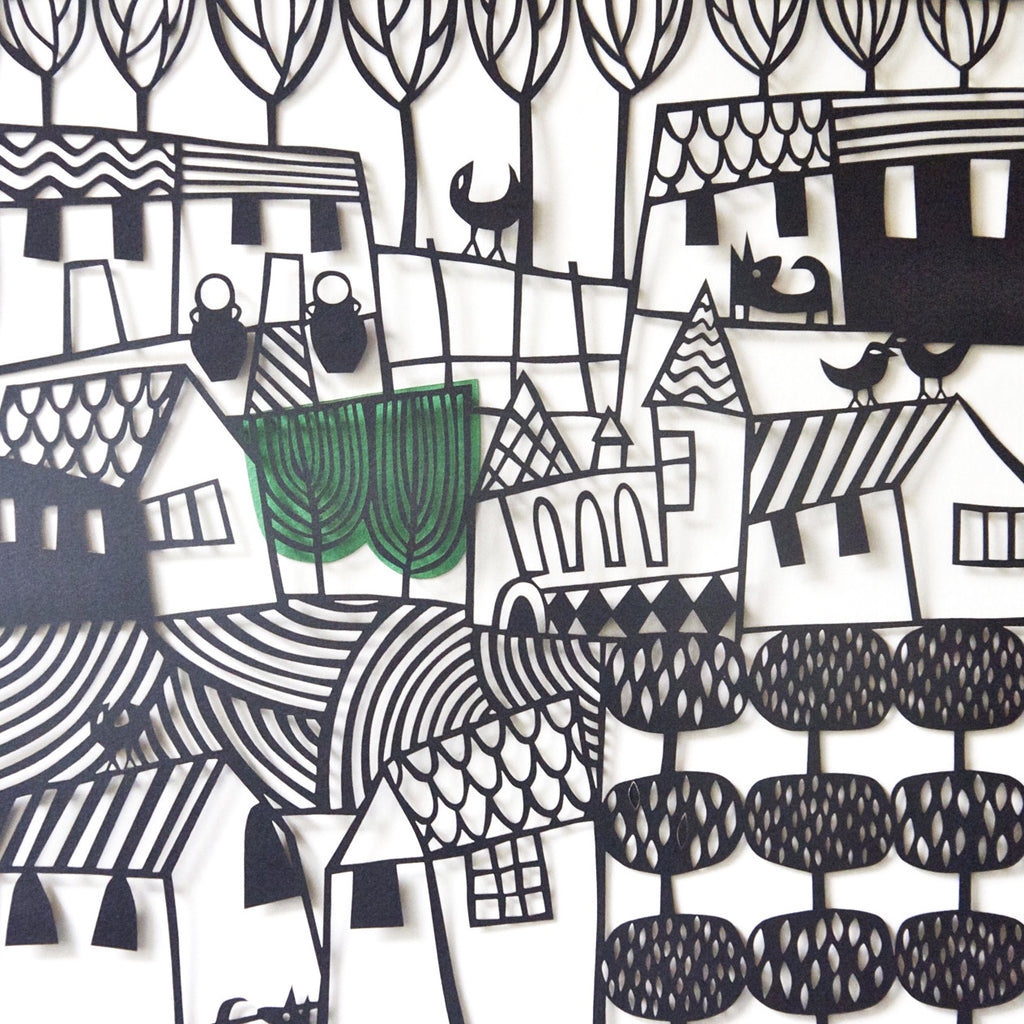 Two Dogs
Every morning, whatever the weather, I walk around the cliffs where I live with a friend and and her dogs. We live on the doorstep of the most beautiful coastline and if we're lucky we see seals frolicking in the surf or basking in the sun. The landscape and the houses on the skyline make lovely patterns, and the sun casts shadows of the shapes of the plants onto the path in front of us. This is what inspires my papercuts.
Each papercut starts off as a hand cut which I then have laser cut in limited editions of 100. I use the best quality Italian heavyweight textured paper and hand collage the colour so that it varies slightly with each piece. The papercut is relief mounted onto acid free mount board to create shadows and give an illusion of depth
It will be supplied to you unframed in a protective polythene film, and the perfect way to present it is in a simple white box or shadow frame.
The image size is approx 30cm x 30cm and the overall size of the picture including the mount is 50cm x 50cm. It fits an off the shelf box frame.
This papercut is supplied mounted and unframed.