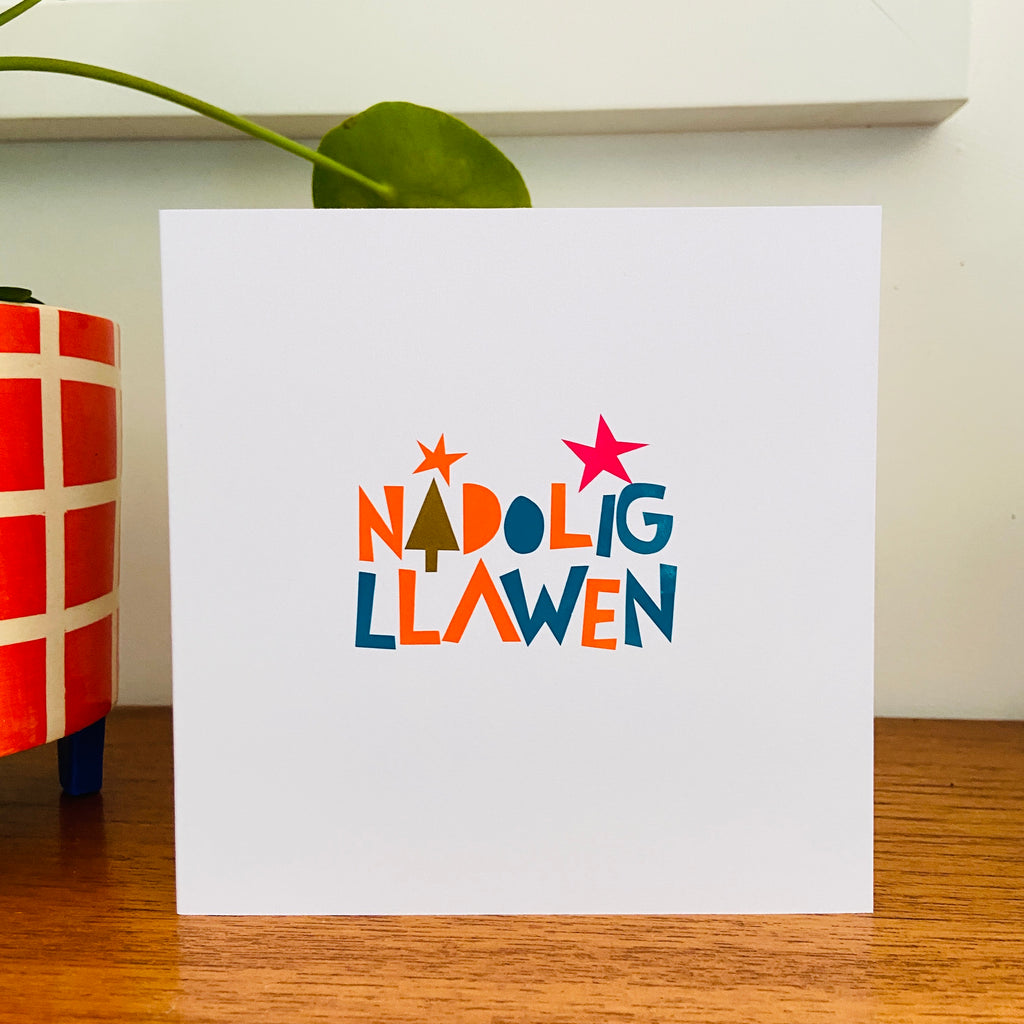 Nadolig Llawen
This is a handmade card.
The letters are  cut from coloured film and mounted onto 400gms white card. 
As each card is hand made the colour selection of each letter is random, but if you have a particular preference then please let me know.
The card measures 150mm x 150mm, is blank inside and is supplied with an envelope. 
If you'd like me to include a personal message I can send your card directly to the recipient