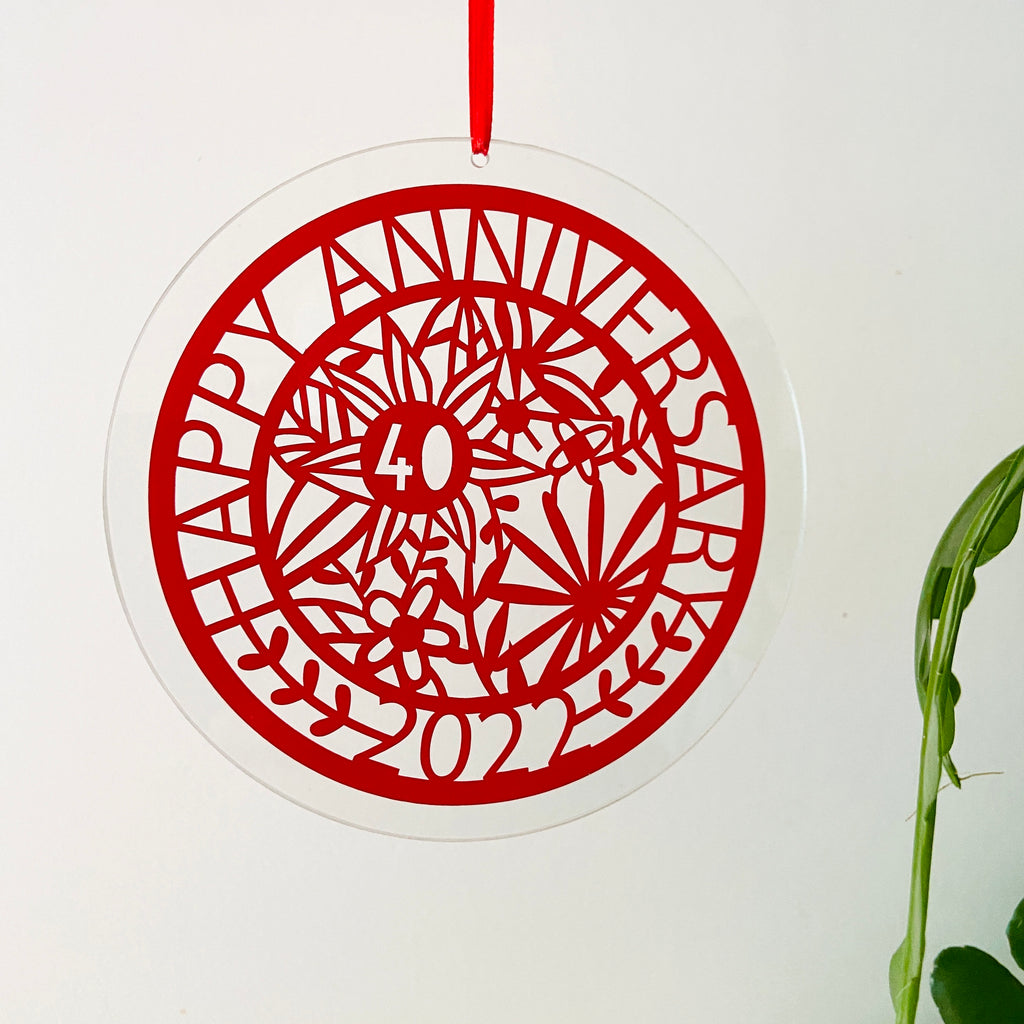 Ruby Wedding Hanging Ornament
This Glass hanging decoration is made from a red stencil on a glass disc and presented in a quirky and imaginative package.
This hanging makes a stylish 40th wedding anniversary which can be posted through a letterbox. It looks beautiful hung in the window or against a wall.
The glass deco is beautifully packaged between two pieces of rigid card and secured with a pair of paper cut out hands.
If you'd like me to send your order directly to the recipient then please message me with your personal message which I will include in with the glass disc
Hand made in Wales, UK.
Size 13cm diameter.