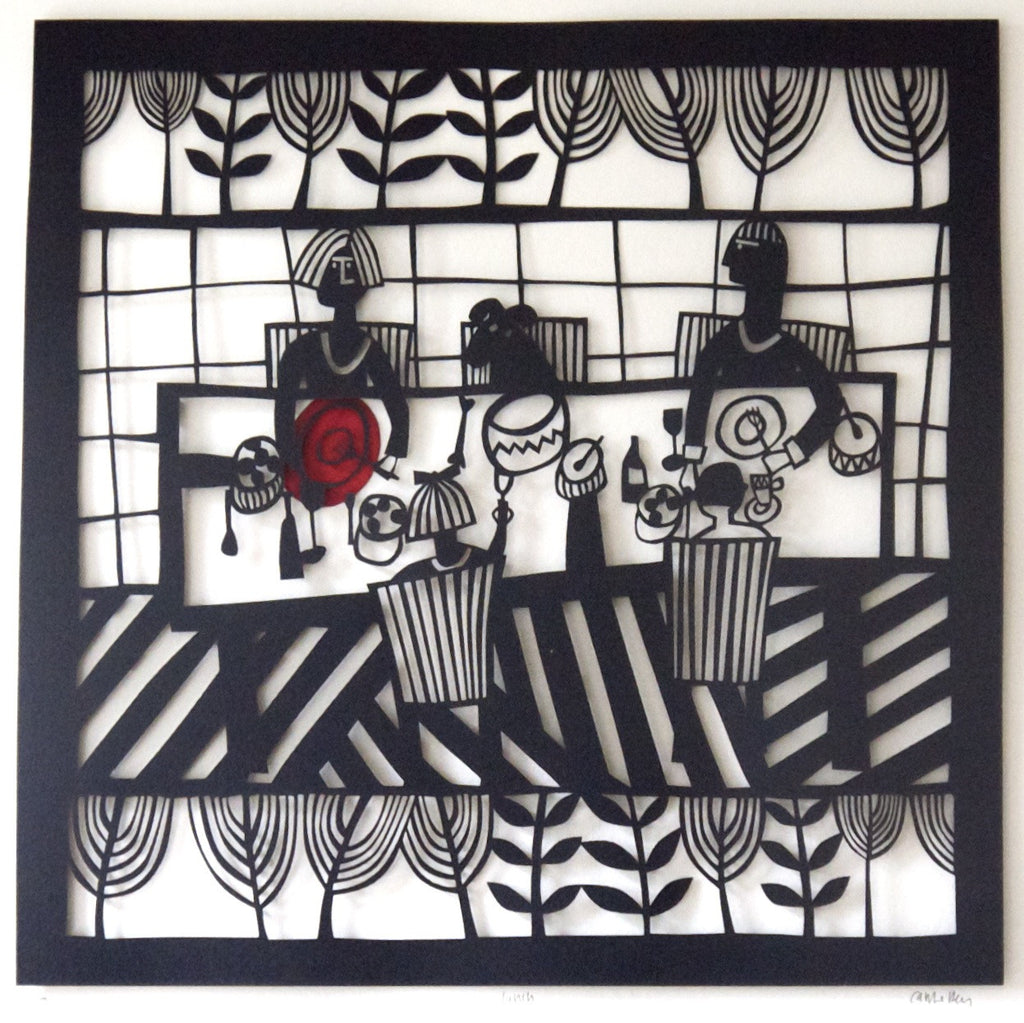 Lunch
This papercut of a family lunch can be adapted to your specifcation up to a maximum of 6 table settings. I have created it with 2 adults, 2 children and a dog; 2 adults and 3 children; 2 adults, 2 children and a cat; 2 adults, 3 children and a dog. If one of these configurations doesn't suit your family then I can adapt it for an extra £20. You will get the chance to approve the artwork before I make the papercut but it does add approx 3 weeks onto the delivery time. You can also chose the colour and where to have it placed. 
The papercut is relief mounted onto acid free mount board to create shadows and give an illusion of depth. It will be supplied to you unframed in protective polythene. The perfect way to present it is in a simple white box or shadow frame.
The image size is approx 30cm x 30cm and the overall size of the picture including the mount is 50cm x 50cm. It fits an off the shelf box frame from a large retailler.