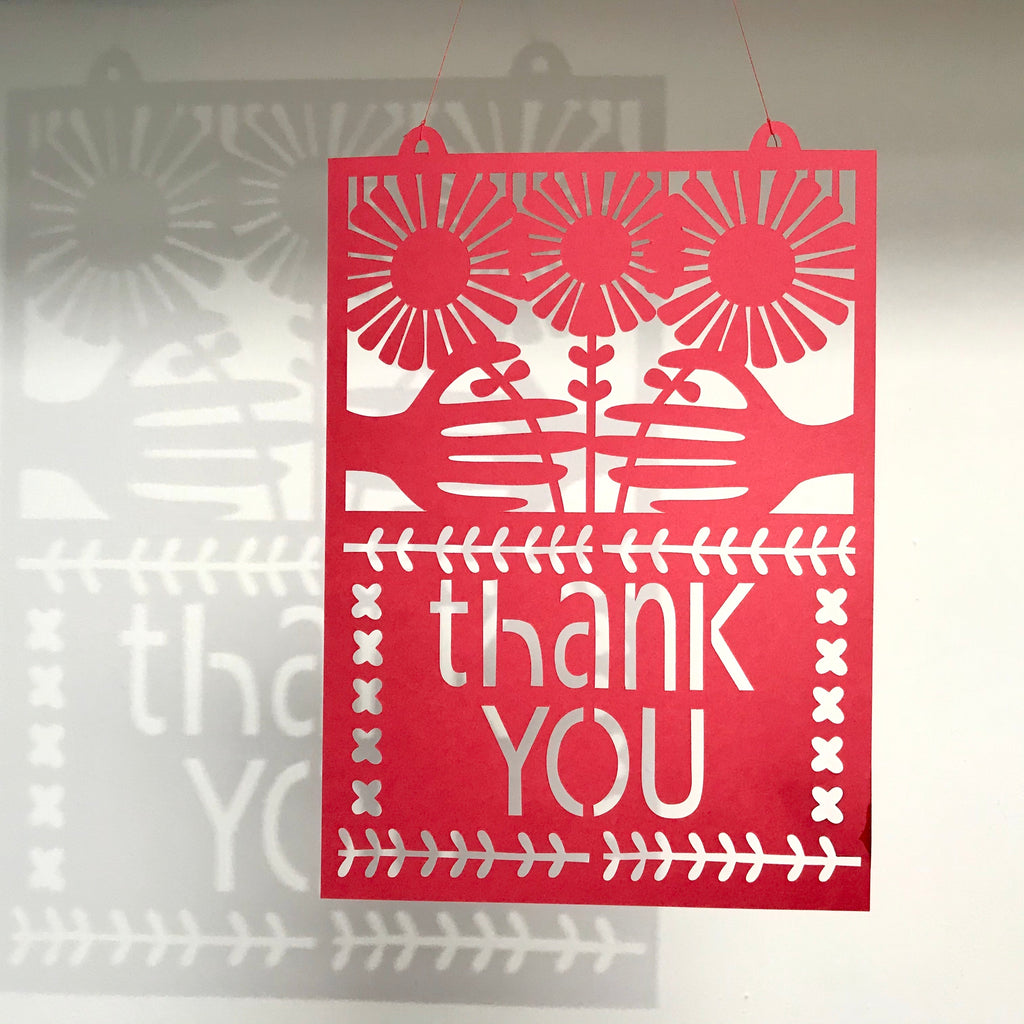 Thank you Paper Cut.
This A5 paper cut has been cut out of heavyweight black, white, orange, turquoise and red paper and there are two tags at the top from which to hang it. I used cotton which is virtually invisible when you hang the paper cut. 
It'll be sent flat between card and delivery within the UK is FREE.  £3 to everywhere else in the world.
It looks great if hung from a window frame where it can move in the breeze (inside) and the shadows will also move when the light shines through the cut out pieces